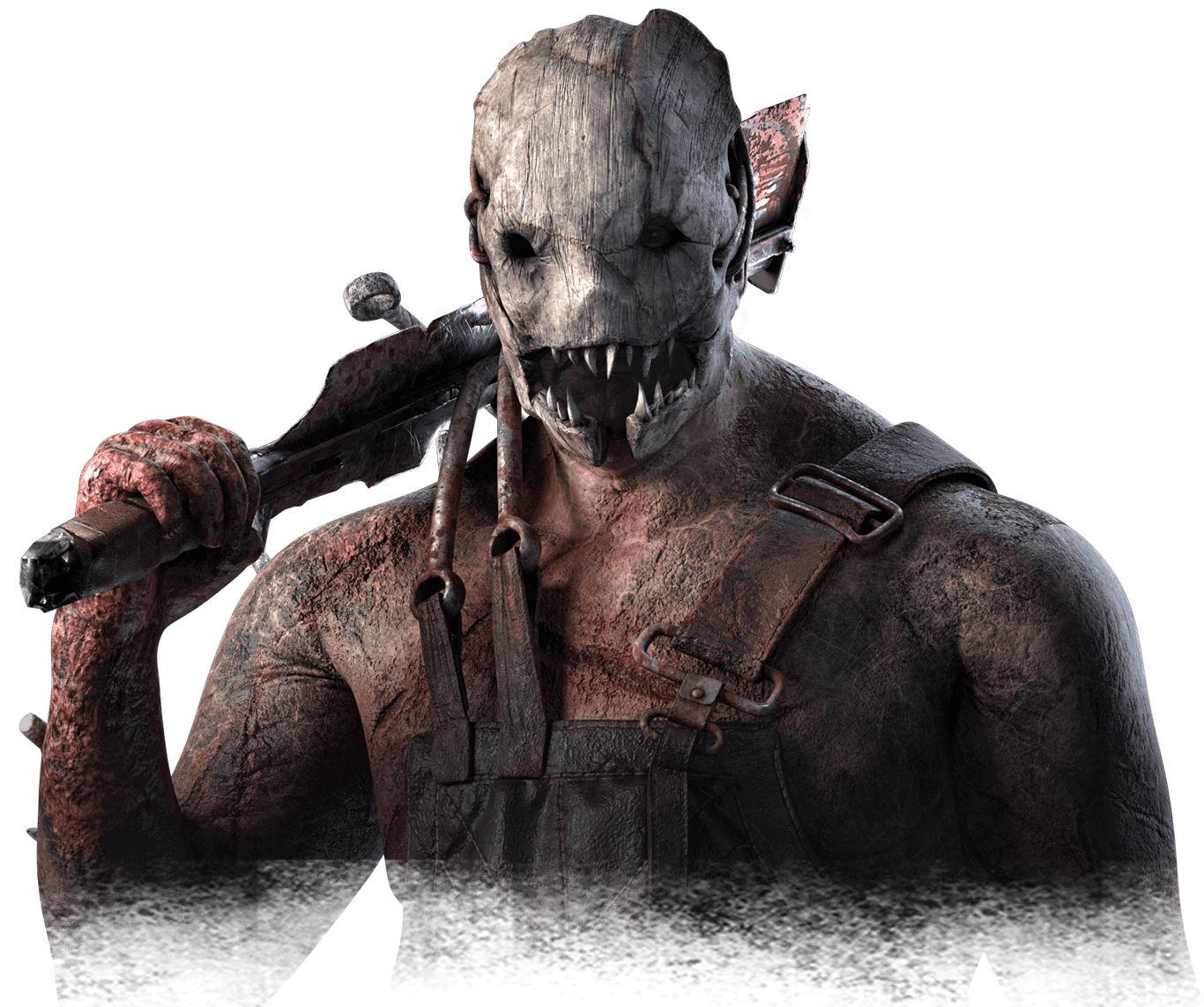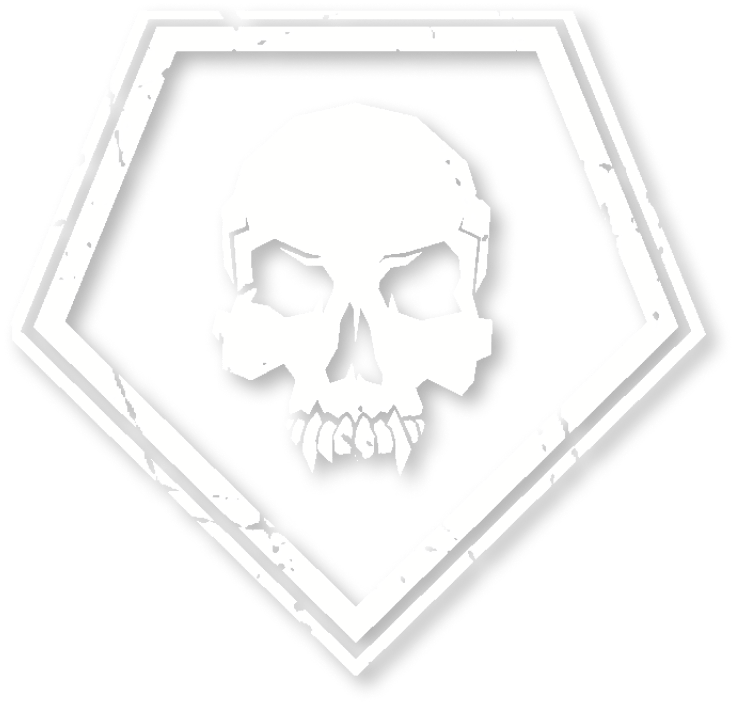 Base Game
The Trapper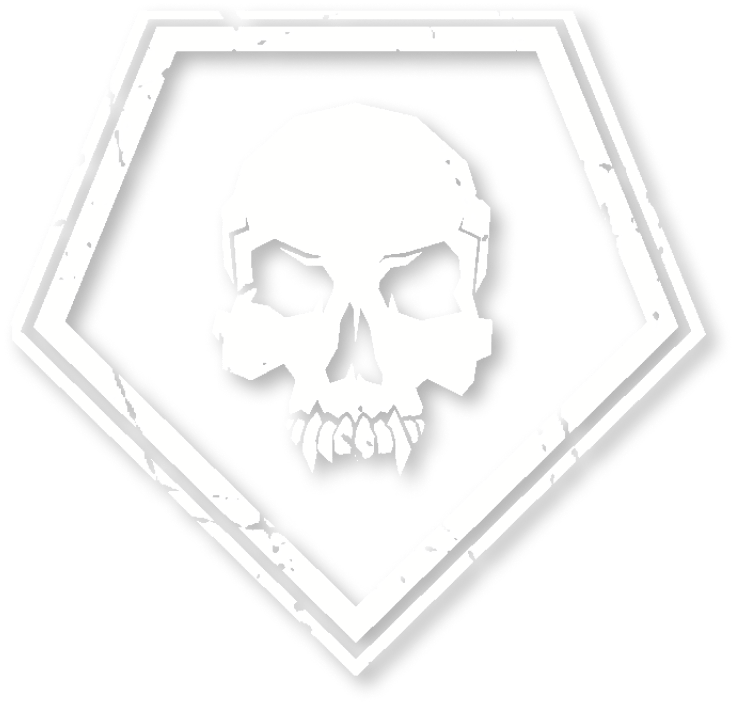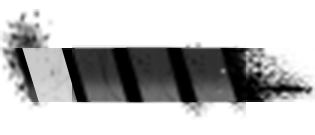 Armed with a bag of Bear Traps, The Trapper specializes in catching unsuspecting Survivors. By placing traps in high-traffic areas and thick patches of grass, he creates a deadly area that forces Survivors to move with caution. When dealing with The Trapper, a simple misstep can prove fatal.
Power
Bear Trap
Begin a trial with 2 Bear Traps, with 6 additional Bear Traps randomly spawning throughout the map. The Trapper can only carry 2 Bear Traps at a time. Survivors can be caught in a Bear Trap and attempt to escape or be freed by a teammate. If a Survivor is healthy, being caught in a Bear Trap will put them in the injured state.

Perk
Unnerving Presence
Survivors within your Terror Radius will be faced with difficult skill checks while repairing and healing.

Perk
Brutal Strength
Speed up the process of breaking pallets, destroying breakable walls, and damaging generators.
Perk
Agitation
Allows The Trapper to move faster and cover longer distances while carrying Survivors. Carrying Survivors also increases your Terror Radius.
Power and perks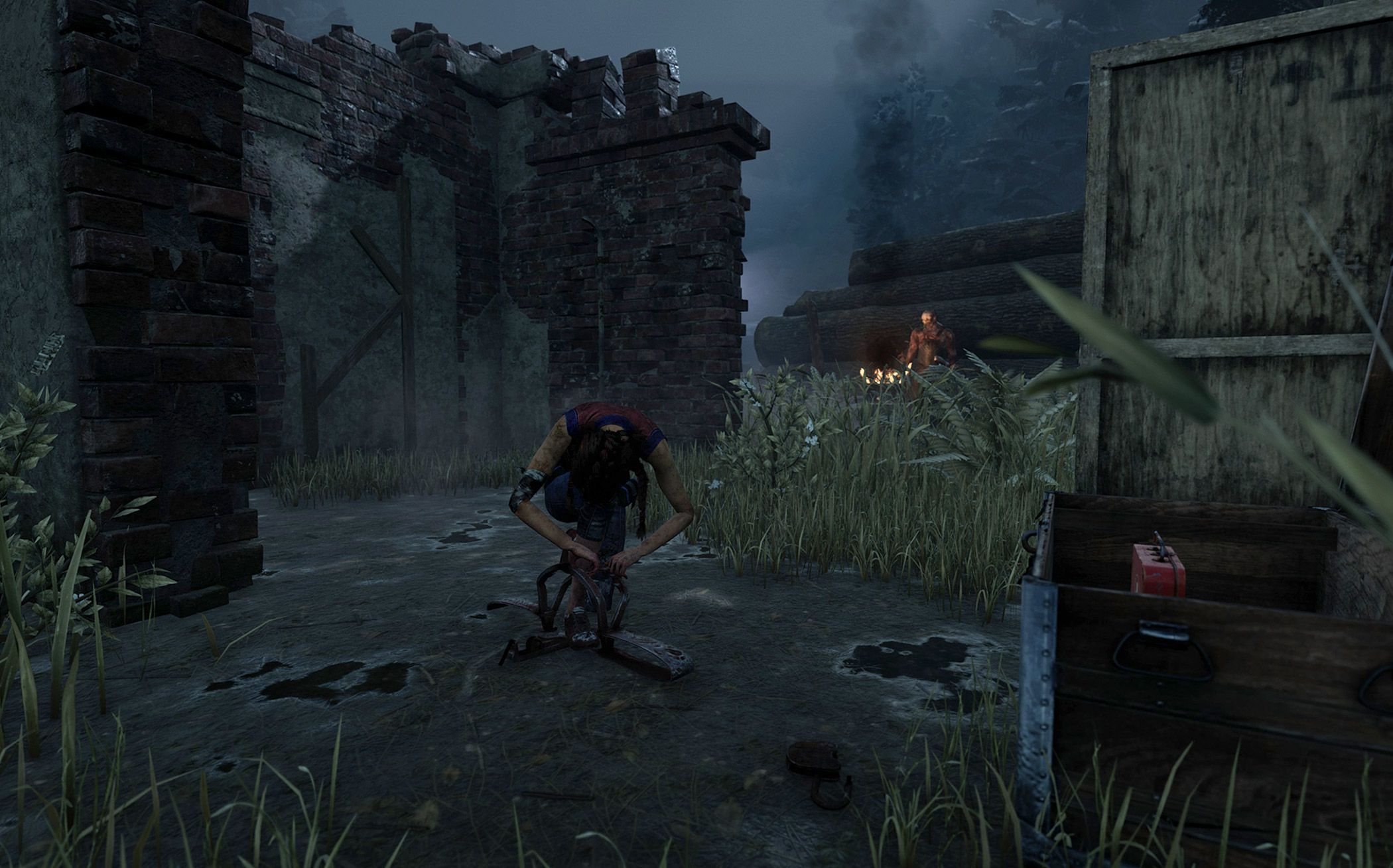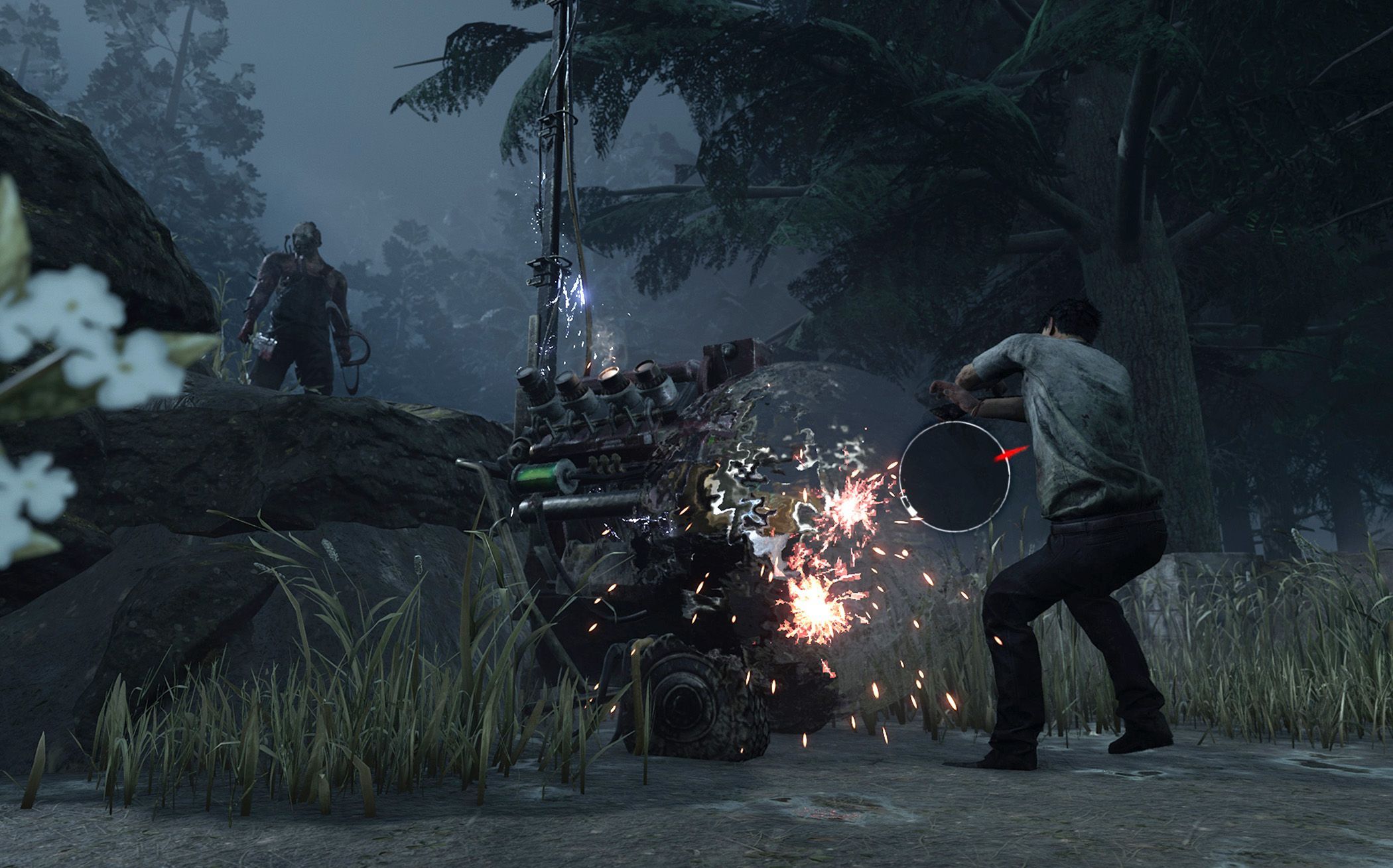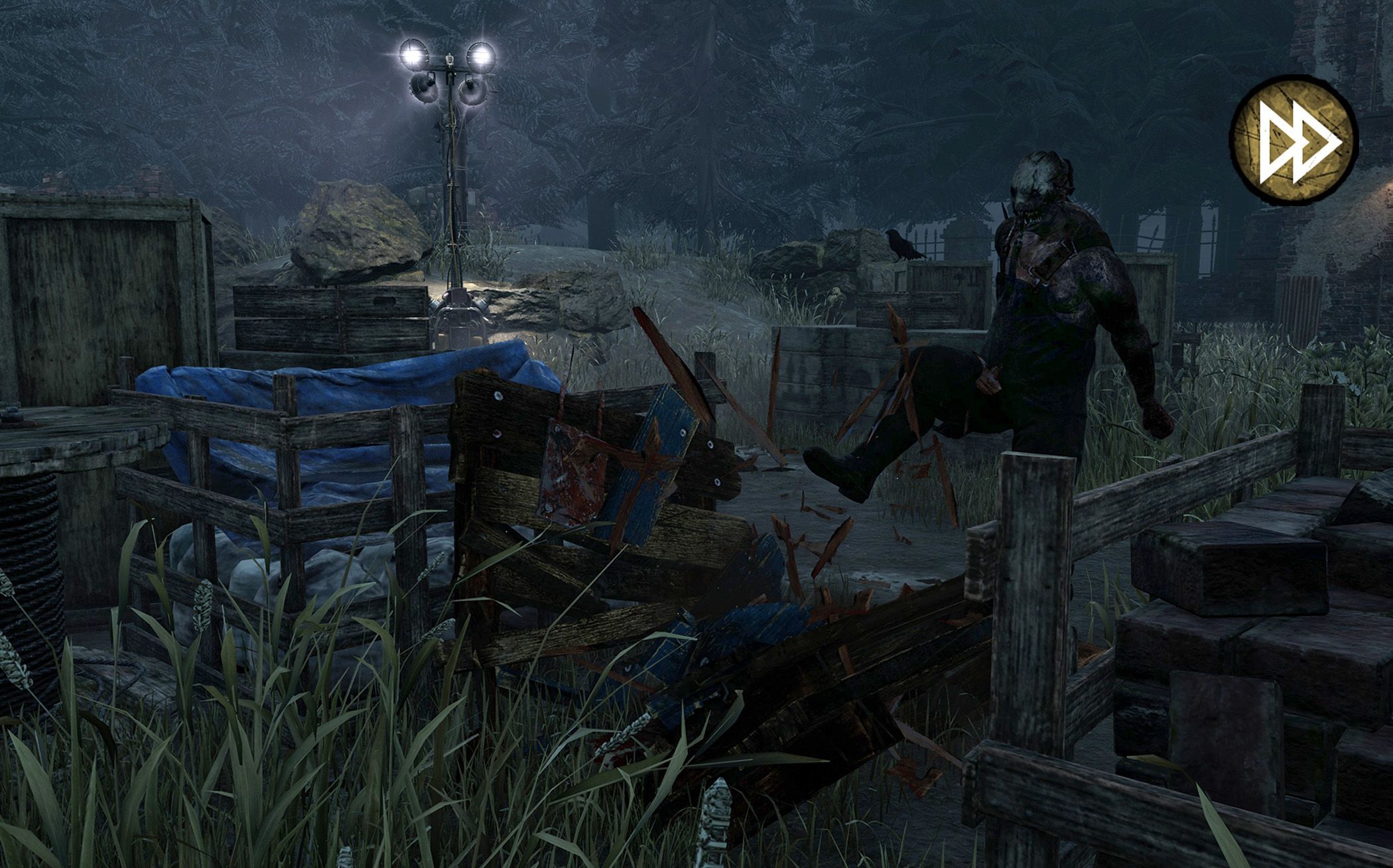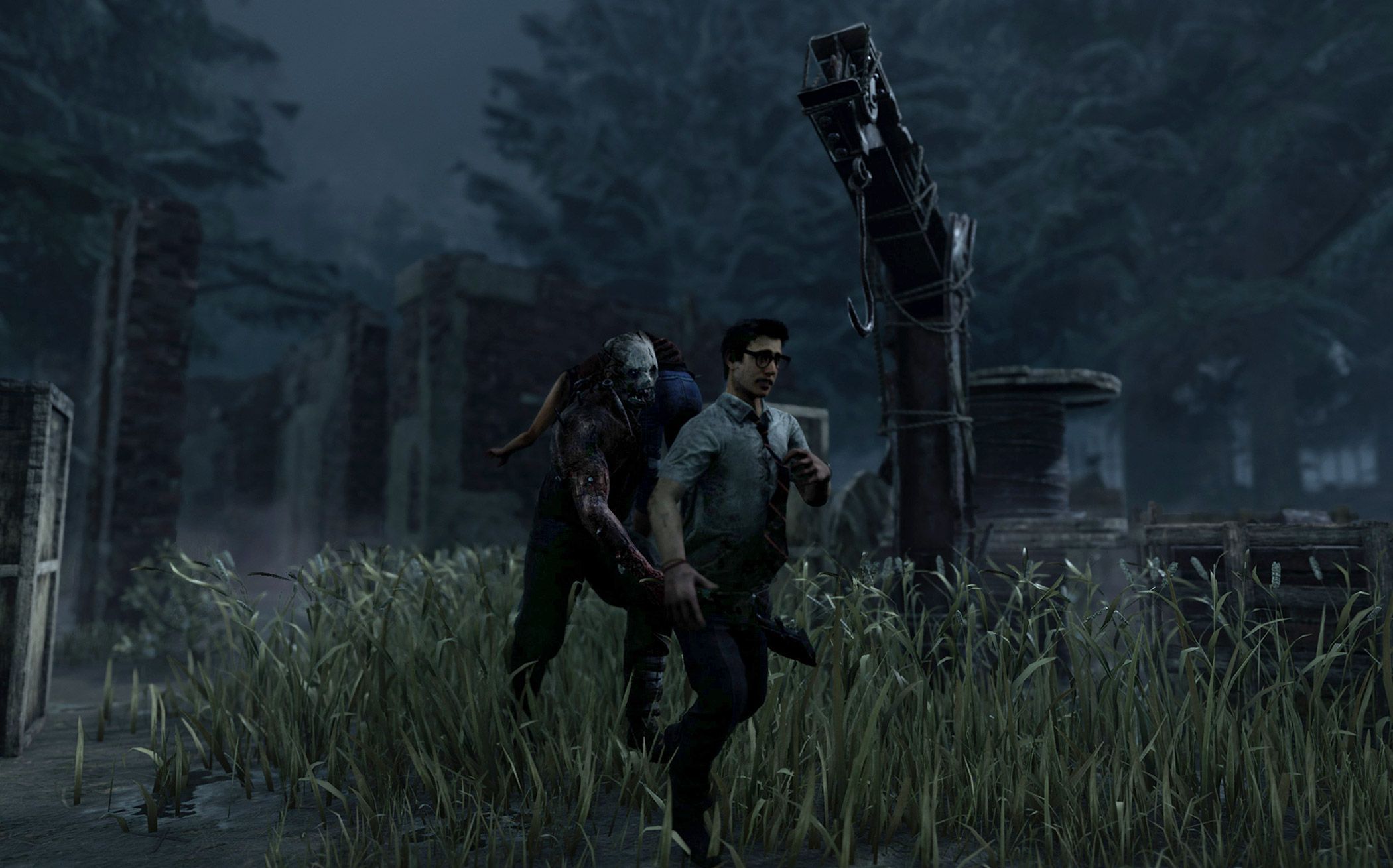 The Trapper Lore
Evan MacMillan admired the way his father ran the Estate. When Archie MacMillan's mental health began disintegrating, Evan protected him from the herd who sought his fortune. No matter what his father asked, Evan would do it. At least, for a time. The workers soon came to realize that the son's cruelty ran even deeper than the father's. They never proved that Evan led over a hundred men into those dark tunnels before detonating the explosives and sealing them to their fate.