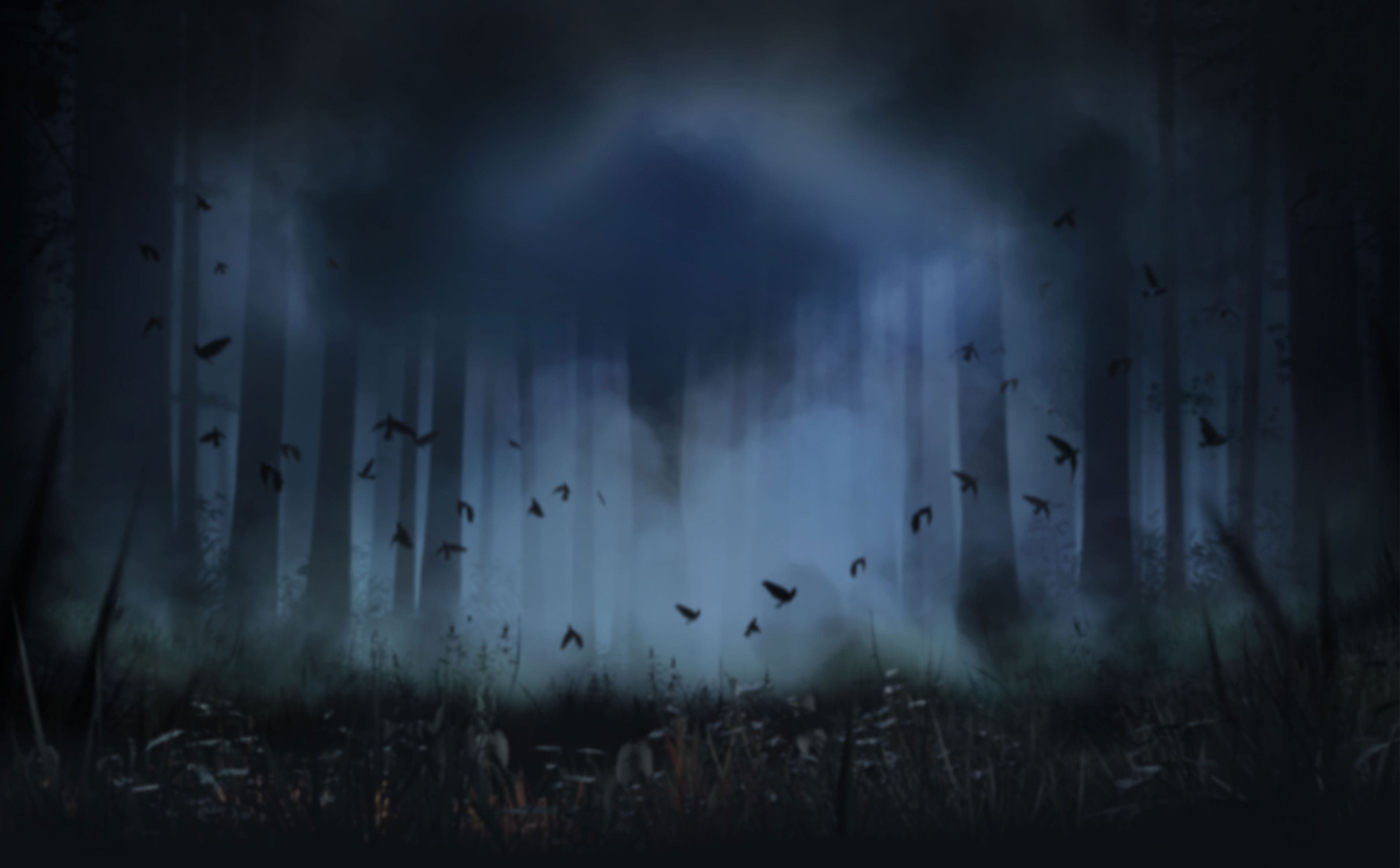 End User Licence Agreement
PLEASE READ THIS END USER LICENCE AGREEMENT ("EULA" OR "AGREEMENT") CAREFULLY. BY USING AND PARTICIPATING IN THE GAME YOU AGREE THAT THIS EULA IS ENFORCEABLE LIKE ANY WRITTEN CONTRACT SIGNED BY YOU. IF YOU DO NOT AGREE TO ALL OF THE TERMS OF THIS EULA, DO NOT INSTALL OR USE THE GAME. YOU ARE RESPONSIBLE FOR ANY INTERNET CONNECTION FEES THAT YOU INCUR WHEN USING AND PARTICIPATING.
This EULA, together with the terms of use which can be found on https://www.bhvr.com/behaviour-tou/ ("Terms of Use"), and the privacy policy which can be found on https://www.bhvr.com/behaviour-privacy/ ("Privacy Policy"), as any of the foregoing may be amended from time to time, together with any posted rules or instructions regarding a particular activity, poll, or other offering (all such terms hereafter collectively "BHVR Terms"), govern your participation and use of the videogame, application, software, their associated upgrades, patches, and updates and related services (the "Game") and any other product, online service or web site (individually and collectively "BHVR Services") currently offered or which will be offered by BEHAVIOUR INTERACTIVE INC., or any of its subsidiaries and affiliates (collectively, "BHVR").
BHVR reserves the right, at any time and in its sole and absolute discretion, to revise, update, change, modify, add to, supplement, or delete certain terms of this EULA. BHVR will inform you about such revisions by email and/or during log in. Unless indicated otherwise, such revisions affecting existing BHVR Services shall be effective at the earlier of your acceptance, or thirty (30) days after posting. If any future changes to this EULA are unacceptable to you or cause you to no longer be in agreement or compliance with this EULA, you may terminate this EULA in accordance with this EULA.
You can review the most current version of this EULA by clicking on the "EULA" link located in the Game. You are responsible for checking this EULA periodically for changes.
Capitalized terms used in this EULA without definition shall have the meanings specified in the Terms of Use.
I. Rules of Conduct
While participating in the Game, you also agree to comply with certain rules of conduct that govern your use of the Game ("Rules of Conduct"), for example you may not:
eHarass, threaten, embarrass, or do anything else to another user that is unwanted, such as repeatedly sending unwanted messages or making personal attacks or statements about race, sexual orientation, religion, heritage, etc. Hate speech is not tolerated.
Disrupt the flow of chat in chat rooms with vulgar language, abusiveness, hitting the return key repeatedly or inputting large images so the screen goes by too fast to read, use of excessive shouting [all caps] in an attempt to disturb other users, "spamming" or flooding [posting repetitive text].
Impersonate another person (including celebrities), indicate falsely that you are a BHVR employee or a representative of BHVR, or attempt to mislead users by indicating that you represent BHVR or any of BHVR's partners or affiliates.
Attempt to get a password, access information, or other private information from anyone else on BHVR Services.
Promote or encourage any illegal activity including hacking, cracking or distribution of counterfeit versions of the Game and software.
Upload files that contain a virus or corrupted data.
Post messages for any purpose other than personal communication, including advertising or promotional messaging, chain letters, pyramid schemes, or other commercial activities.
Improperly use web support or complaint buttons or make false reports to BHVR staff.
Use or distribute "auto" software programs, "macro" software programs or other "cheat utility" software program or applications.
Modify any part of the BHVR Services that BHVR does not specifically authorize you to modify.
Post or communicate any user's real-world personal information using a BHVR Service.
Attempt to interfere with, hack into or decipher any transmissions to or from the servers for a BHVR Service.
Attempt to use BHVR Software on or through any service that is not controlled or authorized by BHVR.
Exploit errors in design, features which are not documented, and/or bugs to gain access that would otherwise not be available or to obtain any competitive advantage.
Interfere with the ability of others to enjoy playing a BHVR Service or take actions that interfere with or materially increase the cost to provide a BHVR Service for the enjoyment of all its users.
Exploit errors in design, features which are not documented, and/or bugs to gain access that would otherwise not be available or to obtain any competitive advantage.
Reverse engineer, decompile or disassemble all or any portion of the Game.
Facilitate, create or maintain any unauthorized connection to the Game, including without limitation and (b) any connection using programs or tools not expressly approved by BHVR;
Sell, exchange, trade, give, convert, redeem or otherwise transfer Virtual Goods outside the Game, or sell, exchange trade, give, convert, redeem or otherwise transfer Virtual Goods inside the Game, except as expressly permitted by this EULA, the BHVR Terms or otherwise permitted in the gameplay.
This above-referenced list of prohibitions only provides examples of unacceptable conduct and is not intended to be a complete or exclusive list of prohibited conduct. Your online conduct should be guided by common sense and respect for others who access and use the Game (whether or not such third parties are registered users of the Game) and for the employees and representatives of BHVR. You must also obey all federal, provincial, state, and local laws, regulations and rules that apply to your activities when you use the Game. BHVR reserves the right to terminate this EULA and to prevent your use of any and all BHVR Services if your Access is used to engage in illegal activity, violates these rules of conduct, or otherwise any BHVR Terms.
II. Limited Use License
BHVR hereby grants to you a limited, personal, nonexclusive, nontransferable, non-assignable and fully revocable license to use the Game and any Content therefrom for your individual, non-commercial, entertainment purposes only. The foregoing license is subject to the following: (1) you are current with your payment of all applicable fees for the use of the Game and BHVR Services to which you have subscribed and (2) you comply with the Terms of Use (if any), this EULA and the Privacy Policy and you are not otherwise in breach of any BHVR Terms. The foregoing grant of license shall be automatically revoked as of the moment that any of the foregoing conditions are no longer met by you.
The Game may require or allow you to download software, software updates or patches, or other utilities and tools from BHVR or its licensors (collectively, "BHVR Software"). In such cases, BHVR grants to you a non-exclusive, limited license to use BHVR Software solely for the purpose stated by BHVR at the time the BHVR Software is made available to you. If an End User License Agreement is provided with the BHVR Software, your use of the BHVR Software is subject to the terms of that license agreement in addition to these BHVR Terms. You may not sub-license, or charge others to use or access BHVR Software. You may not translate, reverse-engineer, reverse-compile or decompile, disassemble or make derivative works from BHVR Software. You may not modify BHVR Software or use it in any way not expressly authorized in writing by BHVR. You understand that BHVR's introduction of various technologies may not be consistent across all platforms and that the performance of BHVR Software and related BHVR Services may vary depending on your Device and other equipment.
From time to time, BHVR may provide you with updates or modifications to the Game. You understand that certain updates and modifications may be required in order to continue the use of the Game. You agree that BHVR may stop to support previous versions of the Game upon availability of an updated version.
III. Consent to Monitor
When you use the Game, or participate in any other BHVR Service, your IP address (the Internet protocol address from which you access any of the above) may be stored in our records. When the Game, or any element or module thereof, is updated or "patched," our patch routine may check your Device to see that you have the most recent version of game-specific files; when you communicate within the Game or any communication feature in the Game (e.g. live chat, instant message services and the like), even "privately" to another person, you do so with the understanding that those communications go through our servers, can be monitored by us. Accordingly, you have no expectation of privacy in any of those communications and, accordingly, you expressly consent to monitoring of communications that you send and receive.
BHVR may use an anti-cheat service (the "AntiCheat") operated by a third-party service provider offering services to BHVR. The AntiCheat may have a client software ("Client") that may be integrated into the Game. When you start a new Game session the Client may automatically load and install its latest version to the Device. When you are using the Game on your Device the AntiCheat may monitor the Device, analyzing the Game binaries and scanning the memory of the Device for the purpose of detecting and preventing cheating in the Game ("Purpose"). For the Purpose the AntiCheat may store information regarding cheating methods used in the Game ("Data"). By installing, copying, or otherwise using this Game, you give your consent that the AntiCheat may gather, store and publish Data for the sole purpose of the Purpose. The Data will be used solely for the Purpose including but not limited to identifying and banning players who are cheating in computer games, analyzing cheating behavior and cheating codes as well as sharing data about cheats with affiliates of the AntiCheat.
You agree that we may communicate with you via telephone, email and any similar technology for any purpose relating to the Game, and any BHVR Service which may in the future be provided by us or on our behalf. You expressly permit BHVR to upload CPU, operating system, video card, sound card and memory information from your Device to analyze and optimize your Game experience, improve and maintain the Game and/or provide you with customer service. In the event that the Game detects an unauthorized third party program, (a) the Game may communicate information back to us, including without limitation your Account username, details about the unauthorized third party program detected and the activities or functions performed thereby, and/or (b) we may exercise any or all of its rights and remedies under the BHVR Terms without prior notice to the user(s) linked to such unauthorized third party program.
IV. Intellectual Property
BHVR Services and all title, ownership rights and intellectual property rights in and to the Game (including, without limitation, all text, graphics, music or sounds, all messages or items of information, fictional characters, names, themes, objects, scenery, costumes, effects, dialogues, slogans, places, characters, diagrams, concepts, choreographies, videos, audio-visual effects, domain names and any other elements which are part of the Game, individually or in combination) are owned by BHVR or BHVR's licensors and are protected by Canadian and International copyright, trade dress, patent, and trademark laws, international conventions, and other laws protecting intellectual property and related proprietary rights. You may not copy or download any Content from the Game or a BHVR Service unless our terms expressly authorize you to do so. You agree not to remove, obscure, or alter copyright, patent, trademark, or other proprietary rights notices affixed to Content. You may not sell, license, distribute, copy, modify, publicly perform or display, transmit, publish, edit, adapt, create derivative works from, or otherwise make unauthorized use of the Game. BHVR reserves all rights in BHVR owned and licensed Game and BHVR Services that are not expressly granted to you in this EULA or BHVR Terms. You acknowledge that BHVR and/or third-party content providers remain the owners of all materials posted in the Game, and that you do not acquire any of those ownership rights by downloading copyrighted materials.
Making unauthorized copies of the Game may result in the termination of this EULA, prohibition on use of BHVR Services, and further legal action. Content owners may take criminal or civil action against you for unauthorized use of intellectual property.
V. Virtual Goods
The Game may, from time to time, feature virtual goods. Virtual goods include but are not limited to virtual items (characters, accessories, items such as "character customization", power-ups), points, credits, tokens and currency (collectively, "Virtual Goods") for use in the Game.
You may "earn" Virtual Goods within the Game or we may allow you to "purchase" Virtual Goods with "real money" or virtual currencies. Certain Virtual Goods in the Game may be unavailable if not purchased.
Virtual Goods (such as virtual currency) purchased on other platforms such as Steam®, PlayStation®, or Xbox® will be subject to those platforms' terms and conditions. Please review those platforms' terms and conditions for further information before completing your purchase. BHVR does not control how you can pay or how refunds may be issued on those platforms. When you make a payment through a third-party platform, you are agreeing to the third party's payment terms, and BHVR is not a party to the transaction.
Virtual Goods are licensed to you, not sold. You do not own the Virtual Goods, and you acknowledge and agree that all Virtual Goods represent a limited, personal, nonexclusive, non-transferable, non-assignable and fully revocable license to use the Virtual Goods, for your individual, non-commercial, entertainment purposes only. You have no right, title, interest, or ownership in or to any Virtual Goods. We may terminate your license at any time and at our sole discretion.
BHVR has the absolute right to regulate, discontinue, update, modify or eliminate any Virtual Goods at any time in its sole discretion and BHVR shall have no liability to you or anyone else for these actions.
Virtual Goods have no monetary value, and in no event may you sell, transfer, trade, exchange, give, convert or redeem Virtual Goods for "real" money or other goods or services, including other Virtual Goods, inside or outside the Game except as expressly permitted by this EULA, the BHVR Terms or otherwise permitted in the gameplay.
All purchase of Virtual Goods, whether made with "real money" or virtual currencies, are non-refundable and non-returnable and are not redeemable for any sum of money or monetary value or virtual currency from BHVR at any time.
BHVR reserves the right to modify the price for Virtual Goods that may be "purchased" at any time and the retail price for Virtual Goods does not need to be linear.
Note that depending on the country in which you are located, the validity period of purchased Virtual Goods may be limited to a certain period under applicable laws of certain jurisdiction.
VI. Access to the Game
THE GAME MAY BE PROTECTED BY DIGITAL RIGHTS MANAGEMENT SOFTWARE ("DRM SOFTWARE"). IN SUCH CASE, YOU HEREBY AGREE, ACKNOWLEDGE AND CONSENT TO THE FOLLOWING REGARDING THE DRM SOFTWARE: (I) THE INSTALLATION OF THE GAME WILL CAUSE THE DRM SOFTWARE TO BE INSTALLED ON YOUR DEVICE; (II) THE DRM SOFTWARE MAY LIMIT THE NUMBER OF INSTALLATIONS OF THE GAME; (III) THE DRM SOFTWARE MAY INSTALL ON YOUR DEVICE ADDITIONAL COMPONENTS REQUIRED FOR COPY PROTECTION; AND (IV) DURING THE INSTALLATION AND/OR THE FIRST LAUNCH OF THE GAME, AN ONLINE CONNECTION MAY BE REQUIRED TO UNLOCK THE GAME THROUGH THE DRM SOFTWARE. IN NO EVENT SHALL BHVR BE LIABLE IN CONNECTION WITH THE COMPONENTS THAT MAY BE INSTALLED ON YOUR DEVICE BY ANY DRM SOFTWARE. FOR FURTHER INFORMATION, PLEASE VISIT THE WEBSITE OF THE DRM SOFTWARE APPEARING DURING THE INSTALLATION OF THE GAME. RESTRICTIONS OF AGE MAY BE IMPOSED TO ACCESS ONLINE SERVICES AND FEATURES IN COMPLIANCE WITH LOCAL LAWS.
VII. Termination
This EULA is effective from the earlier of the date you purchase, download or use the Game, until terminated according to its terms. Both you and BHVR (or its licensors) may terminate this EULA at any time for any reason or for no reason. Termination by BHVR will be effective upon notice to you, termination or deletion of your Account (if any), or BHVR's decision to permanently discontinue offering and/or supporting the Game, which it may do at any time in its sole discretion. You may terminate this EULA (and consequently, your Account (if any)) at any time by notifying BHVR at https://support.bhvr.com. Upon termination of this Agreement, your right to use the Game shall immediately cease you must immediately uninstall the Game and destroy all copies of the Game in your possession.
You will not receive any compensation or reimbursement for any Virtual Goods upon termination of this EULA for any reason, whether such termination was voluntary or involuntary, except as required by law or as expressly provided in the BHVR Terms.
BHVR reserves the right to collect fees, surcharges or costs incurred before you terminate this EULA.
VIII. Disclaimers & Indemnification
This Section shall survive termination of this EULA.
A. Limitations on Warranty & Liability
TO THE MAXIMUM EXTENT PERMITTED BY APPLICABLE LAW, YOU EXPRESSLY AGREE THAT THE USE OF THE GAME OR ANY OTHER BHVR SERVICE, BHVR SOFTWARE, CONTENT, AND THE INTERNET IS AT YOUR SOLE RISK. THE GAME, BHVR SERVICES, BHVR SOFTWARE, CONTENT, BHVR'S PRODUCTS AND THIRD-PARTY SERVICES AND PRODUCTS ARE PROVIDED ON AN "AS IS" AND "AS AVAILABLE" BASIS FOR YOUR USE, WITHOUT WARRANTIES OF ANY KIND, EITHER EXPRESS OR IMPLIED, UNLESS SUCH WARRANTIES MAY NOT BE EXCLUDED BY LAW. BHVR PROVIDES THE GAME AND BHVR SERVICES ON A COMMERCIALLY REASONABLE BASIS AND DOES NOT WARRANT MERCHANTABILITY OR FITNESS FOR A PARTICULAR PURPOSE OR THAT YOU WILL BE ABLE TO ACCESS OR USE BHVR SERVICES AT TIMES OR LOCATIONS OF YOUR CHOOSING, OR THAT BHVR WILL HAVE ADEQUATE CAPACITY FOR BHVR SERVICES AS A WHOLE OR IN ANY SPECIFIC GEOGRAPHIC AREA OR THAT THE BHVR SERVICES WILL BE ERROR-FREE, OR THAT DEFECTS WILL BE CORRECTED, OR THAT THE BHVR SERVICES ARE FREE OF VIRUSES OR OTHER HARMFUL COMPONENTS. USE OF THE WEBSITE, INCLUDING, WITHOUT LIMITATION, ALL COMMUNICATION FEATURES OF THE WEBSITE, IS AT YOUR SOLE RISK TO THE MAXIMUM EXTENT PERMITTED BY APPLICABLE LAW, YOU ACKNOWLEDGE AND AGREE THAT YOUR SOLE AND EXCLUSIVE REMEDY FOR ANY DISPUTE WITH BHVR OR ITS LICENSORS IS TO STOP USING THE GAME AND ANY BHVR SERVICES. YOU ACKNOWLEDGE AND AGREE THAT BHVR, ITS LICENSORS AND AFFILIATES ARE NOT LIABLE FOR ANY ACT OR FAILURE TO ACT BY THEM OR ANY OTHER PERSON REGARDING CONDUCT, COMMUNICATION OR CONTENT ON ANY BHVR SERVICES OR USE OF BHVR SOFTWARE. IN NO CASE SHALL BHVR OR ITS LICENSORS, AFFILIATES', EMPLOYEES', OFFICERS', OR DIRECTORS' (COLLECTIVELY, "BHVR AFFILIATES") LIABILITY TO YOU EXCEED THE AMOUNT THAT YOU PAID TO BHVR FOR BHVR SERVICES. IN NO CASE SHALL BHVR OR BHVR AFFILIATES BE LIABLE FOR DIRECT, GENERAL, INCIDENTAL, SPECIAL OR CONSEQUENTIAL DAMAGES, INCLUDING LOSS OF PROFIT OR REVENUES, ARISING FROM YOUR USE OF BHVR SERVICES, BHVR SOFTWARE, CONTENT, THE INTERNET OR FOR ANY OTHER CLAIM RELATED IN ANY WAY TO YOUR USE OF BHVR SERVICES OR ACCOUNTS. BECAUSE SOME JURISDICTIONS DO NOT ALLOW THE EXCLUSION OR THE LIMITATION OF LIABILITY FOR CONSEQUENTIAL OR INCIDENTAL DAMAGES, IN SUCH JURISDICTIONS, BHVR'S AND BHVR AFFILIATES' LIABILITY SHALL BE LIMITED TO THE FULLEST EXTENT PERMITTED BY LAW.
B. Indemnification
Upon BHVR's request, you agree to defend, indemnify and hold harmless BHVR and its affiliates, licensors, employees, contractors, officers, directors, vendors, and content providers from all liabilities, claims and expenses, including attorneys' fees that arise from a breach of this EULA, or any other BHVR Terms, for which you are responsible. Without limiting the generality of the foregoing, you agree to indemnify and hold BHVR harmless for any improper or illegal use of the Game.
You are solely responsible for any damage caused to BHVR, its licensors, providers and contractors, other users of the Game or any other individual or legal entity as a result of your violation of this EULA.
BHVR reserves the right, at its own expense, to assume the exclusive defense and control of any matter otherwise subject to indemnification by you. In that event, you shall have no further obligation to provide indemnification to BHVR in that matter.
C. Updates: Possible Setbacks and Loss of Data
IMPORTANT: BHVR MAY FIND IT NECESSARY TO MAKE UPDATES, OR RESET CERTAIN PARAMETERS TO BALANCE GAME PLAY AND USAGE OF THE GAME AND BHVR SERVICES. THESE UPDATES OR "RESETS" MAY CAUSE YOU SETBACKS WITHIN THE GAME AND MAY AFFECT CHARACTERS, GAMES, GROUPS OR OTHER ENTITLEMENTS UNDER YOUR CONTROL, AND YOU MAY LOSE ACCESS TO ANY VIRTUAL GOODS YOU MAY HAVE "EARNED" OR "PURCHASED". BHVR RESERVES THE RIGHT TO MAKE THESE UPDATES AND IS NOT LIABLE TO YOU FOR THESE CHANGES.
D. Third-Party Features
As applicable, certain parts of the Game may be using third party features, some of which are managed by third-party providers for which additional terms and/or costs may apply. You must comply with such additional terms. As such, please review such additional terms and costs carefully.
IX. Dispute Resolution
A. Equitable Remedies
You hereby acknowledge and agree that BHVR would suffer irreparable harm if this EULA or any of the BHVR Terms were not specifically enforced. Consequently, in addition to such monetary and other relief as may be recoverable at law, you agree that BHVR shall be entitled to specific performance or other injunctive relief, without bond, other security, or proof of damages, as remedy for any breach or threatened breach of this EULA or any other BHVR Terms.
B. Informal Negotiations
To expedite resolution and control the cost of any dispute, controversy or claim related to this EULA or any other BHVR Terms ("Dispute"), you and BHVR agree to first attempt to negotiate any Dispute (except those Disputes expressly provided below) informally for at least 30 days before initiating any arbitration or court proceeding. Such informal negotiations commence upon written notice from one person to the other. BHVR will send its notice to your billing address (if provided) and email you a copy to the email address you have provided to us. You agree to send your notice to BHVR. via email to legal@bhvr.com.
C. Formal Dispute Resolution
If you and BHVR are unable to resolve a Dispute through informal negotiations, either you or BHVR may elect to have the Dispute finally and exclusively resolved by the courts of the Province of Quebec.
X. General Terms
A. Remedies
You agree that this EULA is not intended to confer and do not confer any rights or remedies upon any person other than the parties to this EULA. You also understand and agree that the Terms of Use, the Privacy Policy, this EULA and any other BHVR Terms, including BHVR's enforcement thereof, are not intended to confer, and do not confer, any rights or remedies upon any person.
B. Severability
If any part of this EULA or the BHVR Terms is held invalid or unenforceable, that portion shall be interpreted in a manner consistent with applicable law to reflect, as nearly as possible, the original intentions of BHVR, and the remaining portions shall remain in full force and effect.
C. Assignment.
BHVR may assign this EULA, in whole or in part, to any person or entity at any time with or without your consent. You may not assign this EULA without BHVR's prior written consent, and any unauthorized assignment by you shall be null and void.
D. Waiver
The failure of BHVR (or its licensors) to exercise or enforce any right or provision of this EULA or any BHVR Terms shall in no way be construed to be a present or future waiver of such provision, nor in any way affect the right of any party to enforce each and every such provision thereafter. The express waiver by BHVR (or its licensors) of any provision, condition or requirement of this EULA or any BHVR Terms shall not constitute a waiver of any future obligation to comply with such provision, condition or requirement.
E. Force Majeure.
BHVR shall not be liable for any delay or failure to perform resulting from causes outside the reasonable control of BHVR, including, without limitation, any failure to perform hereunder due to unforeseen circumstances or cause beyond BHVR's control such as acts of god, war, terrorism, riots, embargoes, acts of civil or military authorities, fire, floods, accidents, strikes, or shortages of transportation facilities, fuel, energy, labor or materials.
F. Governing Law.
The laws of Quebec, excluding its conflicts-of-law rules, govern this EULA and any other BHVR Terms; and (ii) you expressly agree that exclusive jurisdiction for any claim or dispute with BHVR or relating in any way to this EULA, any other BHVR Terms, or your use of any BHVR Services resides in the Courts of the Province of Quebec, and you further agree and expressly consent to the exercise of personal jurisdiction in the courts of the Province of Quebec in connection with any such dispute including any claim involving BHVR or its affiliates, employees, contractors, officers, directors, vendors and content providers. As noted in this EULA, your conduct may also be subject to other local, state, national, and international laws.
The application of the United Nations Convention on Contracts for the International Sale of Goods is expressly excluded.
Those who choose to access the Game or any other BHVR Service from locations outside of Canada do so on their own initiative and are responsible for compliance with local laws if and to the extent local laws are applicable. Should a court of competent jurisdiction determine that other laws apply, this EULA shall be enforced to the fullest extent permitted by the laws of the applicable jurisdiction and be interpreted to give maximum effect to the terms and conditions hereof.
G. Entire Agreement.
This EULA, the Privacy Policy, and any other BHVR Terms, including any posted rules or instructions regarding a particular activity, poll, or contest constitute the entire agreement between you and BHVR relating to your rights and obligations in the use of the Game and the BHVR Services. If there is any conflict between this EULA, the Privacy Policy, and any other BHVR Terms, BHVR shall resolve the conflict in its sole discretion.
For any questions concerning this EULA, you may contact BHVR at the following address: https://support.bhvr.com.
Date of Last Revision: 2023-06-06